This is a follow-up to the blog which you can read here:
Things To Know: Creating Human Characters of Color
. The previous blog covered the numerous issues surrounding inclusion and diversity that are extremely important to be cognizant of (please read it if you have not yet done so). This blog will cover the nuts and bolts of depictions of non-white humans!
Warning: this journal contains a LOT of images.
This is an important topic because there are very,
very
few resources that will actually teach you about the differences that occur in the figure across race. All figure drawing measurements are based on the ideal European body type. This was not an accident, as the practice of
phrenology
(a pseudo science) declared that the most perfect specimen of humanity was the European body and all other iterations were deformities. Thankfully, we now know that to be a lie, but the bias in tutorials remains thus making it harder for artists who are struggling to properly depict people of color.
#1. Skin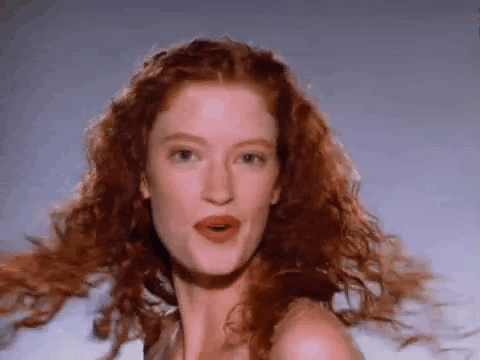 Digital Painting/Drawing Reference Links- SKIN: a chart - SUPPLEMENT IMG

,

SKIN: a tutorial - Part 1

,

SKIN: a tutorial - Part 2, How to paint dark skin characters tutorial pack, Skintone Swatches, Skintone Swatches II, Skin Shades Palettes, Skin Palette for MyPaint V2, Color Theory Mini: Skin
Traditional Painting/Drawing Reference Links- Painting a Portrait, Copic Skin Tone Swatches, Marker Tutorial Part II - Colouring, Coloring Skin (Color pencils tutorial), Watercolor Tutorial [Techniques + Flowers], Prismacolor Pencil Combinations I - Rainbow, Prismacolor Pencil Combinations 2: Warm Colors, Prismacolor Pencil Combinations 3: Cool Colors
Your skin is your largest organ. It holds all your guts in, it keeps germs out, and of course, it protects you from the sun! Skin color is one of the biggest indicators of racial background too! Scientists over time have sought to categorize skin tones based on all sorts of things (a lot of it racist

) however the
Von Luschan chromatic scale
and the
Fitzpatrick scale
are still being used to categorize skin tone. The Von Luschan chromatic scale was used to establish classifications by race based on geographical location.



Very Pale –1-5|

Pale – 6-10|

Pale/Medium –11-15|

Medium –16-20|

Medium/Dark –21-25|

Dark –26-30|

Very Dark –30-36
By contrast, the Fitzpatrick scale is based on how the skin responds to UV light so it can be used to determine how well skin tans or burns in addition to categorizing skin tone by geographic location. Fun fact: because this method of typing is based on numerical values it has been used to make diversified skin tones for emojis.
In order to adequately understand how to whip up realistic and believable skin tones, you must first have some basic knowledge of color theory

When dealing with skin we use words like "warm" or "cool" to describe the
temperature
of the color. So how can you know which are warm colors and which are cool colors on the color wheel? Warm tones are the colors that have reds and yellows in them, and cool tones are the colors that have blues and greens in them.
Another thing to be aware of when adding color to skin is how color can "change" temperature when paired up with other colors. This is called
simultaneous contrast
. Simultaneous contrast is what happens when two colors interact with one another, and the effect is more striking when used with
complimentary colors
(complimentary colors are red & green, yellow & purple, blue & orange).
The purple square is the same tone in each corner!
There is a generalized notion that darker skin tones are cooler in tone. While this can be the case in very rich bluish black skin tones, but light skin tones can be cool too! For example, "porcelain" is a very cool light skin tone. Interestingly enough, Brazilian designer
Angelica Dass is currently working on a project to collect a massive library of human skin tones. She has connected the base tone from her photographs with Pantone color codes. You can check out the whole project here:
humane.tumblr.com
Pretty nifty stuff, I says!
#2. Hair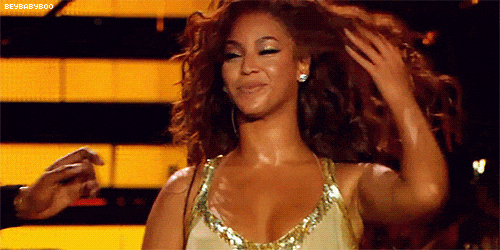 Digital Painting/Drawing Reference Links: Hair Tutorial, Curly Hair - Video Tutorial, Jumbo Hair Palettes Chart, Curly and Wavy Hair Tutorial, Asha's Hair Tutorial 3- Curly, Cornrows tutorial, Braid Tutorial, Drawing Ringlets 1, Drawing Ringlets 2, Drawing Ringlets 3, Realism Tutorial, +Painting anime hair...tutorial+
Traditional Painting/Drawing Reference Links: Tutorial: Drawing Ethnic Hair, Shiny Hair Tutorial, Curls: One way, Tutorial: How to draw hair, Hair tutorial 1 - Light hair, Hair tutorial 2 - Dark hair, Drawing Hair, Drawing Blond Hair Tutorial, Tutorial: Draw Hair : VER. 2.0, Hair Tutorial
Hair is another indicator of racial or ethnic identity! Color, sheen, and
texture
are just as important as the way it is coifed. One common mistake that artists tend to fall into is making
all
hair straight and super shiny. Yes, healthy hair does have a bit of sheen to it, but not all hair is SUPER glossy and that is because of the hair texture. Hair texture is determined by the shape of the
hair follicle
. The hair follicle is the tissue that surrounds the root of the hair.

In cultures around the world hair length, especially for women, is an indicator of beauty. In other cultures hair length can be linked to religion. For Sikh's hair length is connected to one's devotion to God, and it is considered a hate crime in the United States to cut a Sikh's hair for that reason. Hair, just like skin color, must be approached with a manner of respect. In the West hairstyles are simply accessories and customization, but for most of the world hair is a much deeper subject.
Hairstyles & Headdresses
African Hair
:
The African diaspora includes the following people groups:
peoples from Africa
,
African Americans
,
Afro-Caribbeans
,
Black Canadians
,
Afro-South American
,
Zanj
, and
Siddis
.

All people of African descent have some curling or coiling in their hair natural hair texture. It's a common thought that this type of hair grows slowly, and that actually isn't
quite
true. While everyone's hair does indeed grow at differing rates (diet has a lot to do with it), African type hair tends to be very dry and brittle, prone to breaking easily so it is difficult to maintain or encourage new growth. Additionally, very tightly coiled hair appears to be much shorter than it actually is. Why do you see so many black people with straight hair then? There are two answers to that question:
straightening with heat
,
weaves or wigs
&
relaxers
. You're probably familiar with wigs, but you may not be familiar with weaves. A weave is hair extensions that are woven into hair that has been braided tightly against the scalp.

A
relaxer
is chemical treatment that permanently alters the physical structure of the hair follicle by straightening it. Relaxers tend to use caustic chemicals that can cause burns or allergic reactions so many people opt to have their hair straightened by a beautician. Because this process is permanent, roots must be touched up as they grow in.
Braids
are a common hairstyle for people of Afro-Caribbean descent. Braiding protects hair from the elements and allows it to easily retain moisture. Braiding can be done in any pattern and with as little as one inch of hair.
Cornrows
(sometimes mistakenly called corn
rolls
...ugh) are a type of braiding that is done very close to the scalp resembling rows of crops. The term dates back to slavery.
Images by artist Mickalene Thomas
Twists and locs
are also a common hairstyle for the same reason as braids. Because of how tightly curled and coiled African hair tends to be it can tangle or
loc
up very easily. Contrary to popular belief
neither hairstyle is dirty, smelly, or unkempt.

Closely cropped or shaved
styles are common in Western African nations and sub-Sahara Africa where the climate is very hot. Hair is cut short for utilitarian purposes, the main being to stay cool.
Traditional hairstyles
can vary by region and often consist of ornate braided patterns.
Ethiopian

Namibian

Somali

Eritrean

Nigerian

Libyan

Kenyan

Niger

Moroccan
Asian Hair
:
Asia is an enormous continent consisting of more than just China, Korea, and Japan. In fact, most of the world's population lives in Asia. Many countries that are colloquially known as parts of the Middle East are also part of Asia.

Asian hair has a very strong, coarse structure and for that reason it appears to grow faster than other hair types because there is less breakage, however because of this it can be resistant to some styling techniques. It also tends to be straight and less dense than European hair. Because Asian hair grows at an angle from the scalp, it is actually growing upward and very short cuts can look spiky.
Layered cuts
tend to be popular options to add volume to the hair.

K-pop inspired
cuts and color are pretty trendy right now. Men's cuts are short on the sides and in longer layers on top, whereas women's styles can be quite varied and unique.


Traditional hairstyles
for weddings and special occasions are often dripping with beautiful jewelry and gems or traditional headdresses. These are
not
simply fashion accessories and should not be used outside of their intended uses.
Balinese

Javanese

Chinese

Bangladeshi

Indian

Tibetan

Sri Lankan

Japanese

Tajik
#3. Facial Features


Digital Painting/Drawing Resource Links: Massive Face Tutorial, Semi-realism nose - step by step, Everything Concerning Lips, Drawing the Nose Video Tutorial, Exercise 24: Let's Draw a Nose, Human Nose- TUTORIAL, Human Mouth- TUTORIAL, Age Progression of an Asian Eye, monolids, doublelids and hooded eyes, the all expansive 'asian' eye drawing guidei
Traditional Painting/Drawing Resource Links: Drawing reference : Asian eyes, Face Patterns Tutorial, Drawing Mouths Tutorial,

Black People in Cartoon, Anime, and mang, MANGA to REALISTIC PART ELEVEN,

Mouth Tutorial, Tutorial: female lips, nose and lips - sketch tut,
Nose and lip shape are another indicator of racial background. You've probably wondered from time to time why people of differing races have different nasal shapes, and the reason is adaptation! People of European descent have narrow noses because of the colder climates of the Northern Hemisphere. It's easier for the body to heat freezing air that has been inhaled through a narrower passage because it gets in contact with the mucous layer of the nose first. American craniofacial surgeon Dr. Stephen R. Marquardt created mathematical "Masks" to measure beauty. The
Marquardt Beauty Mask
is based on the
golden ratio
(which is based on the
Fibonacci Sequence
). Faces which fall into the bounds of these ratios are considered "beautiful." This mask can actually be very helpful to artists struggling with facial proportions.
The Marquardt Beauty Mask frontal and lateral view. The stuff of nightmares.

African: Lower lip 18 degrees wider from the corner of the mouth and extending to inferiorly to the labio-mental fold, Upper lip 18 degrees wider from the corner of the mouth and extending to the philtrum, Wider nose and nostrils (nasal ala and nares extend laterally) – such that the lateral aspect of the nostril (nare) is on the naso-labial fold, Eye brows in the brow zone superior to that of the Mask, Lateral border of the face slightly narrower than the Mask.

Asian: Medial epicanthic fold, Lateral epicanthic fold, Lateral border of the face significantly wider than the Mask, Eye brows slightly superior to that of the Mask with shorter tails, Slightly wider nose and nostrils (nasal ala and nares extend laterally), Superiorly positioned nasal columella creating a longer upper lip.

European: Slightly vertically thin upper and lower lips, Flat eyebrow (very little arch), Slightly wider nose, Lateral border of the face slightly wider than the Mask, (Narrow eyes, longer vertical chin, longer nose).
Composite images of "averages" have been created at FaceResearch.org and are rather interesting to review! Composite images taken of hundreds of people of varied nationalities make an average male or female face in this project.



Average Filipino Male




Average Samoan Male




Average South African Female
#4. Mixed Race/Multi-Ethnic Individuals

I want to begin this section by first saying that there is a commodification of people who are mixed race based on their "exotic" looks and it is wrong. There are multiple outlets all over the internet declaring that multi-racial people are "more beautiful" amongst other things, including people going out of their way to conceive multi-racial children. Those sentiments are sickening. Not because people of multi-racial backgrounds are not beautiful, all people can be beautiful, but rather they are reduced to objects of desire based on how "different" they look.
"Mixed folks are great – GO US – but it's simply

not

due to our genetic difference from the rest of humanity. We are not aliens; we are not dogs or other domesticated animals. We're just another socially-defined group of

people

, and a force to be reckoned with – like the rest of our species."

ChopTensils
About 8% of the Earth's population of humans is
multi-racial
. This means that these humans have ethnic and or racial backgrounds that differ in both parents. What features a person receives has a lot to do with dominant and recessive genes, and inheritance of skin color is an even more complex process because there are multiple genes involved.



If you're confused, you're doing it right.
There are at least eight genes involved in the genetic inheritance of skin color. For example my dad, and this is the only way to help you understand in layman's terms XD, was the same color as Beyonce

But I didn't inherit that trait in spite of having grandparents on
both sides
being that shade of brown.



I was a super cute baby as you can see.
When it comes to other features their last effects from generation to generation depends on their dominance.



You can probably figure out what you've inherited from your parents using this handy dandy chart!
Because of the complexities of skin color inheritance, skin color cannot be assumed for people who are multi-racial until they are born. Hair type and eye color are dominant genes so they are the most inherited traits. However in some cases, such as Rashida Jones's (as seen in the gif above), hair, nose width, and eye color were not inherited from her African American father, however her sister Kidada
did
inherit those traits.



Science!
Some other famous peeps whom you may not know are multi-racial are...
Norah Jones, her father was world renowned Indian sitar composer

Pandit Ravi Shankar.

Slash, his mother was African American.

Tom Morello, his father Stephen Ngethe Njoroge was the first Kenyan ambassador to the United States.

Maya Rudolph, her mother was African American soul singer Minnie Riperton.

Shakira, her father was Lebanese.



In closing I hope that the images, information, and resources were helpful to your endeavors! Let me know if you have any additional questions down in the comments section!

Xadrea